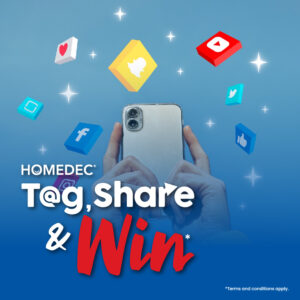 KL1 contest
Social media interaction has never been this exciting.
You don't want to miss our "Tag, Share & Win" campaign that will stand you a chance to win some truly mysterious and amazing prizes.
Get ready to join in on the fun! Start sharing and tagging our HOMEDEC's Tag, Share & Win post with your friends and family to increase your chances of winning!
*Terms and conditions apply.