HOMEDEC Penang


Gift with Purchase (GWP)
Don't miss out on our awesome HOMEDEC Gift with Purchase !
It's time to "shop 'till you drop" for all your home needs, and with our 𝐇𝐎𝐌𝐄𝐃𝐄𝐂 𝐆𝐢𝐟𝐭 𝐰𝐢𝐭𝐡 𝐏𝐮𝐫𝐜𝐡𝐚𝐬𝐞 (𝐆𝐖𝐏) highlights, you'll be winning amazing gifts too!
The higher the bill, the bigger your thrills because we'll shower you with rewards that will make your day! 
*Terms and conditions apply.
Don't let this opportunity "𝒔𝒍𝒊𝒑 𝒕𝒉𝒓𝒐𝒖𝒈𝒉 𝒕𝒉𝒆 𝒄𝒓𝒂𝒄𝒌𝒔"!
Register your visit and join us at HOMEDEC, where every home is a masterpiece waiting to happen!
Pre-register now to ensure a smooth entrance during the exhibition.
Follow us on our social media pages to get the latest update of Gift with Purchase event:
Other events & activities at HOMEDEC Penang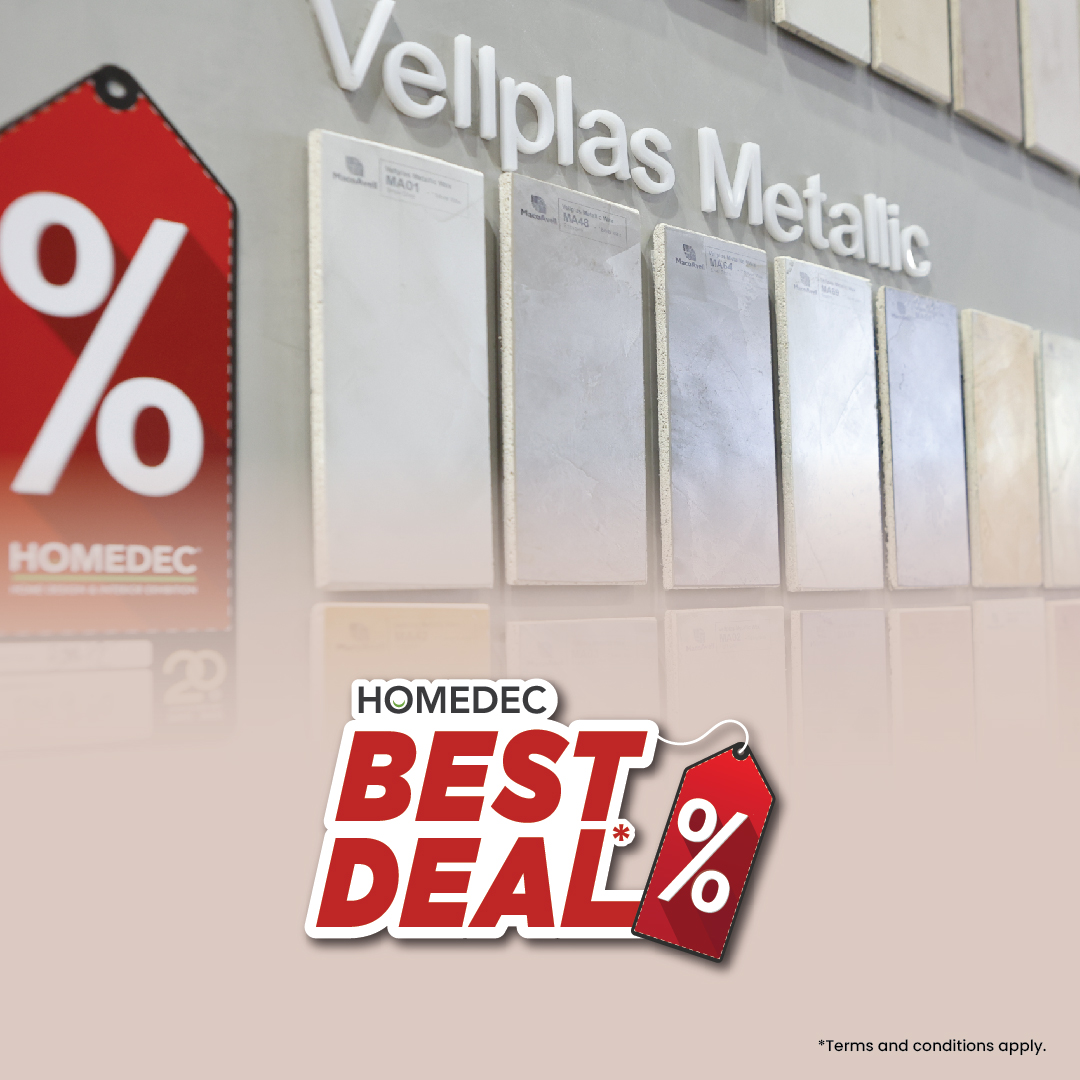 Get ready to snag some incredible deals at HOMEDEC! With our Best Deals promotion, you can shop for your home without breaking the bank.

Our participating exhibitors are offering amazing discounts on a range of items that you won't find anywhere else. It's a steal of a deal that you won't want to miss out on. So, come on and take advantage of the best deals in town!
Get ready to stir up some fun in the kitchen with HOMEDEC's Live Kitchen! Celebrating 20 years of excellence, our event features celebrity chefs and a unique kitchen design concept that will leave you hungry for more.

Whether you're a master cook or just getting started, our light-hearted activities with everyday ingredients and appliances will help you elevate your skills and take your cooking game to the next level. Don't miss out on this deliciously delightful experience!